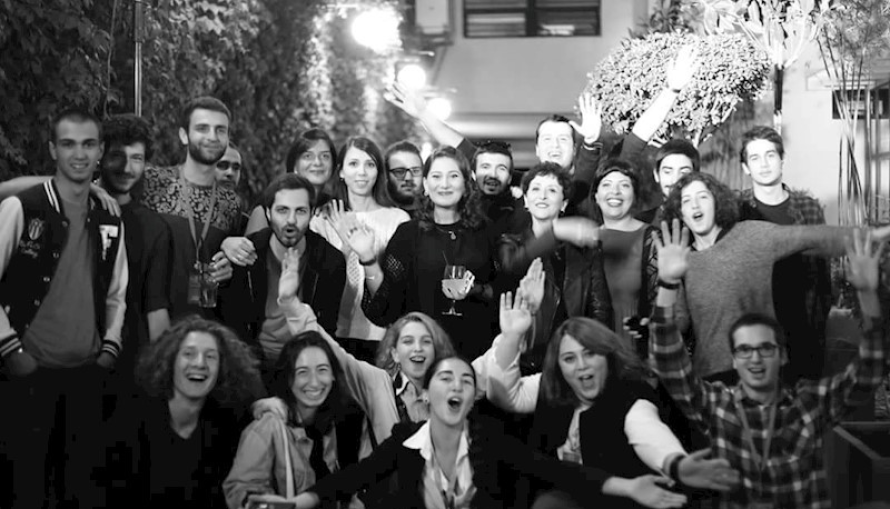 It has been about 14 years since Tbilisi International Theater Festival has cooperated with an excellent team of volunteers. These amazing young people are not only friends of the festival but its integral part as well, the most amazing and enduring force of the festival.
The volunteers of the festival, along with its crew, are the most important people, both in organizational and image terms. During the festival, our volunteers gain practical experience in various areas.
Most of the volunteers are students, but among them there are some who have already made a professional career, but started to cooperate with us while being students, and still come to contribute as volunteers.
The festival is unthinkable without them!
Our festival crew is proud of these extraordinary young people!
To become a part of this year's festival volunteer team, please send brief information about you and your photos to: Info@tbilisiinternational.com;
Please remember that you ought to know English;
You should be aware that the schedule of the festival is too busy;
You should know there will be lots of things you'll hear and see for the first time, but this will be a unique experience!
The "volunteers" work is not paid, it is temporary, and it lasts only during the festival days.
Volunteers participate in the ,,technical stages" of the festival;
They help our guests implement the planned schedule; they Volunteers work both behind the scenes and on stage; they have to communicate with the audience along with the festival team. They are attached to the technical and hotel teams; they must know English as an international working language.
What you will hear and learn from us:
How to work with the international companies on various issues
They'll become aware of the technical difficulties of the theater and learn how intense the magic of the theater is.
During the festival, you will meet many people and should coordinate your schedule with each of them. Sometimes you won't have time to eat; Sometimes we finish work too late. Sometimes, along with intellectual work, you have to do some basic work, such as cleaning or courier work; This is tiresome work. Sometimes you may be mad at us, sometimes you will be bored, but you will never forget the world behind the stage and the excitement of the audience!
We are looking forward to meeting you!
The deadline for submitting a photo and a short resume is September 15.