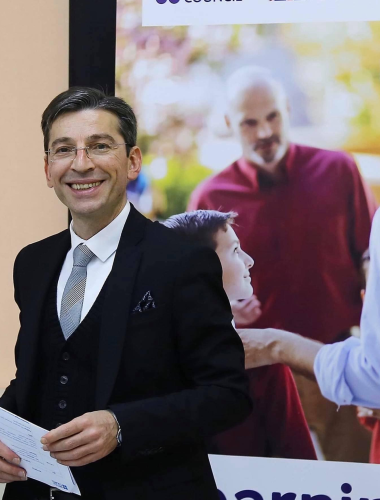 Zaza Purtseladze
Position:
Director of the British Council in the South Caucasus and Georgia
Zaza Purtseladze has been working for the British Council in various roles since 2001 before becoming the Country Director Georgia in 2011 and taking up the role of Director South Caucasus in 2018.
Since 2011, Zaza Purtseladze has led on several change projects in the British Council Georgia and developed the major strategic partnerships between the key Georgian and UK stakeholders. Under his leadership British Council Georgia team became the runner up in the in the British Council's Entrepreneurial Public Service Award Competition in 2015. In the same year Zaza received the British Council Global Leadership Award for his contribution to the development and enrichment of educational and cultural links between Georgia and the UK. In 2021, Zaza received Her Majesty the Queen's Honorary OBE award.