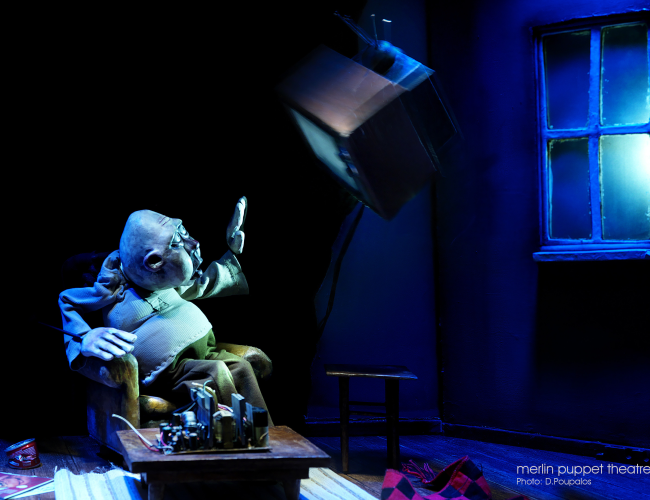 Clowns' Houses
Director:

Dimitris Stamou

Theatre:

Merlin Puppet Theater

Hosting Theatre:

Kote Marjanishvili State Professional Drama Theater (Small Stage)

Date:

27 September - 20:00 hr,

28 September - 20:00 hr,
Visual Puppet Theatre
Directed by Dimitris Stamou
Composer Achillefs Charmpilas
Designer Merlin Puppet Theatre
Choreographer Merlin Puppet Theatre
Music Adapted by Achillefs Charmpilas
Photographer Dimitris Poupalos


Cast: Demy Papada, Dimitris Stamou
About performance:
PUPPET THEATER FOR ADULTS
"....a puppet theory for the human nothing"
The play
One building, five apartments , six characters. The audience is watching them live their conventional lives in a dark, claustrophobic setting, with their fears, obsessions and loneliness.
'Merlin' are dramatizing and demonizing their obsessions until they finally punish and liberate them with the most violent manner.
They do not attempt to do existential analysis through their work. They are dramatising the modern way of living in its current form. Tragedy and Comedy. Through the dark rooms of 'Clowns' Houses' the loneliness of the modern man is displayed; prison-like houses, people trapped into their routines and habits, distant from their dreams.
In "Clowns' houses" you will find a combination of different puppetry techniques such as marionettes, top table puppets, object and shadow theatre.
The two puppeteers animate puppets and objects, without being obvious to the public while the realism of the motion, the scenic world and different lighting conditions complement the dark sensation of the play.
DURATUIN: 90 MINUTES / WITHOUT INTERMISSION
Merlin Puppet Theater was founded in 1995 in Athens, Greece. They've run hundreds of performances , including workshops on puppet creation and play.
They've participated in festivals, exhibitions, conferences and educational seminars. They've co-operated with a number of performing artists such The Tiger Lillies, Dirty Granny Tales and Opera Chaotique. They are members of the Greek Puppet Center of UNIMA.
website: merlinpuppetry.com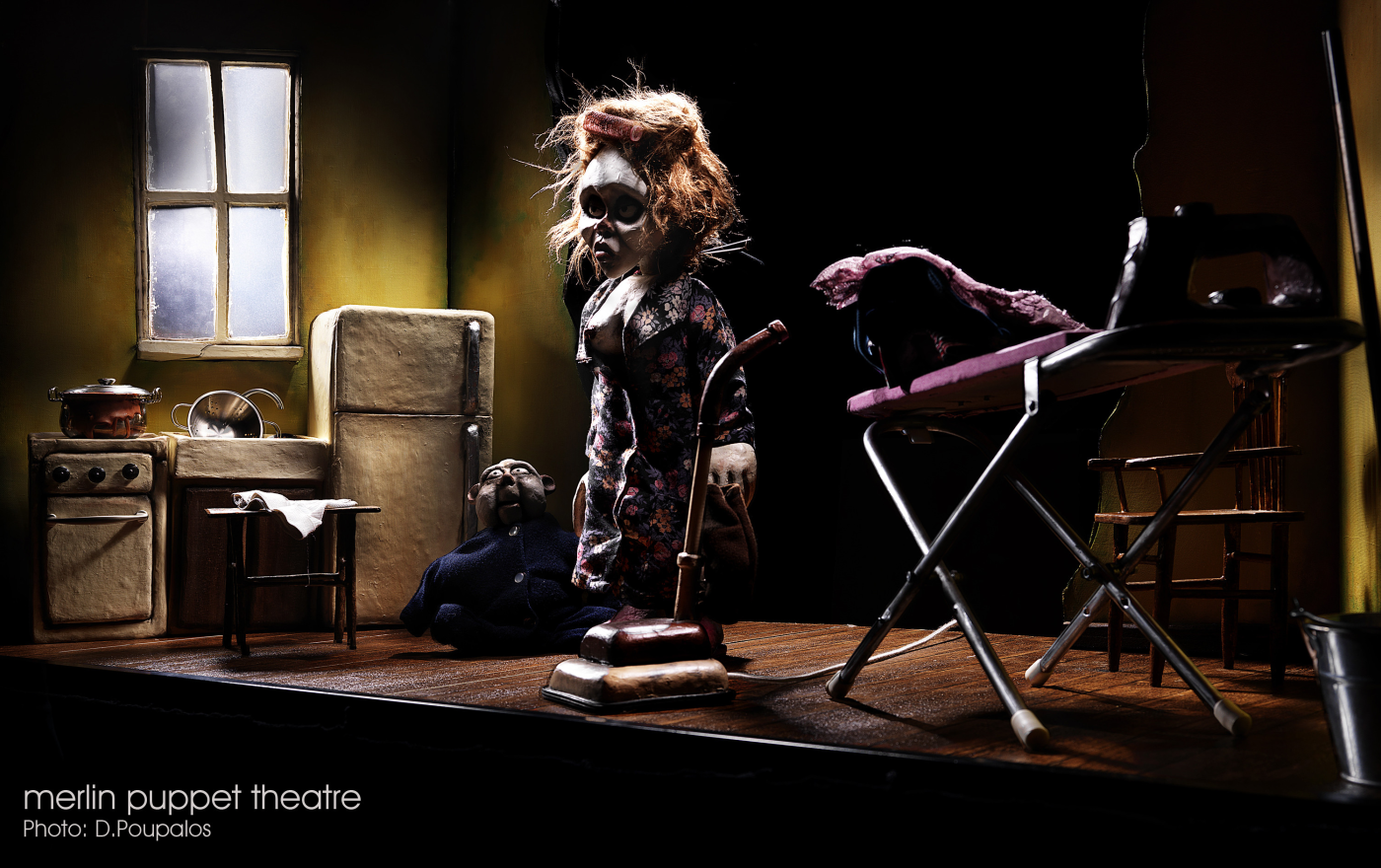 Gallery