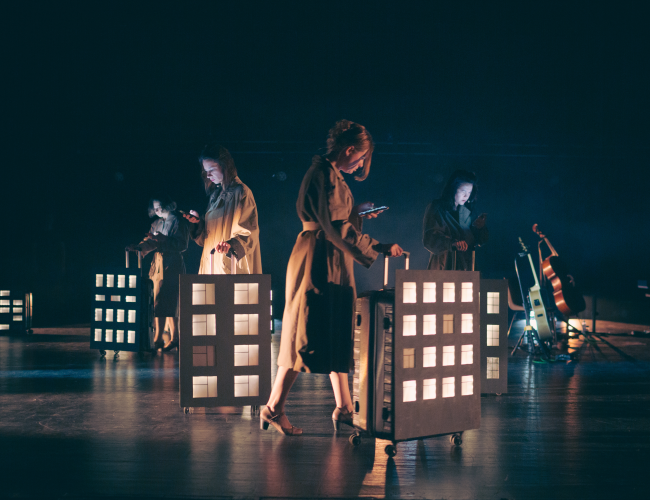 Danse Macabre
Director:

Vlad Troiskyi

Theatre:

Le Preu - Normandy National Dramatic Center/Dach Theater

Hosting Theatre:

Tbilisi Vaso Abashidze State Professional "New Theatre"

Date:

26 September - 20:00 hr,

27 September - 20:00 hr,
Le Préau – CDN de Vire-Normandie / Dakh Teatr
Vlad Troiskyi, Dakh Daughters, Tetiana Troitska
Theatre musical
Directed by Vlad Troiskyi
Composer Dakh Daughters
Photographer Oleksandr Kosmach


CAST: Tetiana Troitska and Dakh Daughters / Natacha Charpe, Natalia Halanevych, Ruslana Khazipova, Solomia Melnyk, et Anna Nikitina


ABOUT PERFORMANCE:
Danse Macabre is an urgent need for creation and art, to stand together against war. The Ukrainian artists Vlad Troistkyi, Tetiana Troistka and the Dakh Daughters arrived in France in March 2022, hosted by the Préau CDN de Normandie-Vire, to escape the war in their country. Together, they create a new theatrical and musical show, a testimony of their uprootedness, stories and sufferings experienced during the war. It is also an invitation to love and peace.
DURATUIN: 90 MINUTES / WITHOUT INTERMISSION
The performance have English and Georgian subtitles
Le Préau, Centre Dramatique National de Normandie-Vire, has as its mission artistic creation, the promotion of its creations on the regional and national territory, and the hosting of artistic teams in residence.
In 2015, Lucie Berelowitsch worked with the Dakh Daughters to create her show Antigone. In 2022, At the beginning of the war, she offered to host the artists and give them the means to practice their art in Vire.
Dakh Daughters is a theatrical and musical group formed in 2012 in Kiyv, Ukraine. Born out of the theatre company of the same name created more than ten years ago by director Vlad Troitsky, the seven-member female group varies the instruments and languages sung. They are part of the punk cabaret heritage, but also include elements of rap and traditional Ukrainian music. They tour in Ukraine, France and internationally.
In 2022, from Kiyv threatened by the Russian invasion, Dakh Daughters launched an appeal for international mobilisation. Together with Vlad Troitsky, they took part in the mobilisation and alert movement in support of Ukrainian culture.


Executive production Le Préau – CDN de Vire
With the support of the Ministry of Culture
Coproductions Théâtre de l'Odéon, Théâtre National de Strasbourg, La Fonderie du Mans avec Les Quinconces – L'Espal Scène Nationale du Mans, Théâtre de Vidy-Lausanne, Les Théâtres de la Ville de Luxembourg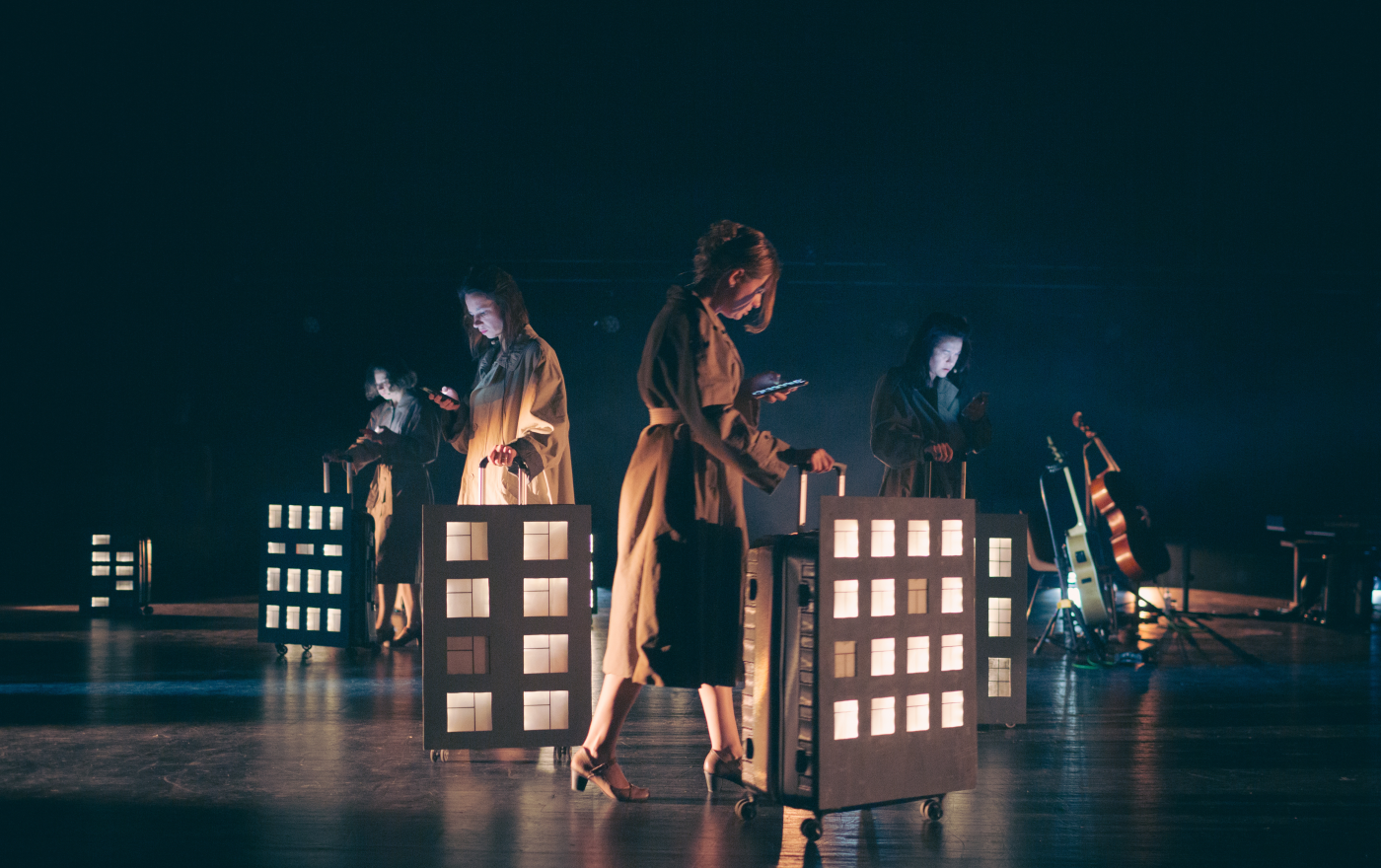 Gallery