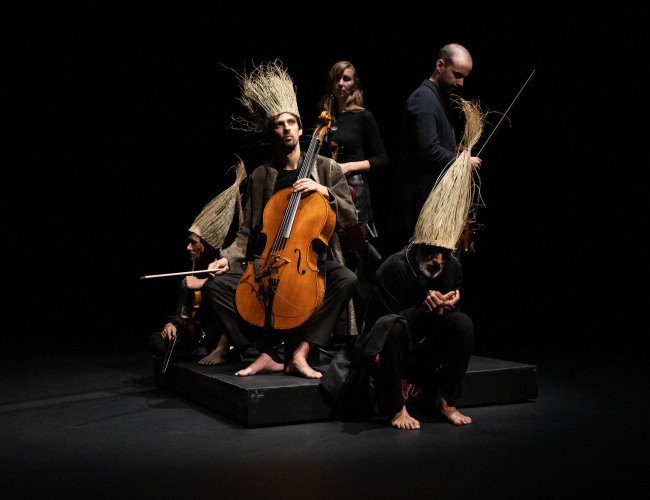 INVENTIONS
Director:

Pep Ramis and María Muñoz

Theatre:

MAL PELO

Hosting Theatre:

Kote Marjanishvili State Professional Drama Theater (Big Stage)

Date:
Pep Ramis and María Muñoz
Dance
Directed by Pep Ramis and María Muñoz
Choreographer Pep Ramis and María Muñoz
Photogragher Tristán Pérez Martín or François Passerini
Duration : 60 minute, without intermission
Cast:
Creation and dance : Pep Ramis, María Muñoz, Federica Porello, Leo Castro, Zoltan Vakulya, Miquel Fiol, Enric Fàbregas.

Musical direction: Joel Bardolet
Musical direction assistant: Quiteria Muñoz
String Quartet : Joel Bardolet, violin ; Jaume Guri, violin ; Masha Titova, viola, and Daniel Claret, cello.
Voice Quartet : Quiteria Muñoz, soprano ; David Sagastume, contratenor; Mario Corberán, tenor, and Giorgio Celenza, bass.
Music : Johann Sabastian Bach
Text : Nick Cave, Erri de Luca.
Soundscape : Fanny Thollot.
Light : Luís Martí, August Viladomat
Set design : Pep Ramis
Wardrobe : CarmePuigdevalliPlantés.
Sound : Andreu Bramon
Set technician : Genís Cordomí.
Production : Mal Pelo; Coproduction : Festival Grec 2020 Barcelona ; Temporada Alta; ICEC, Departament de Cultura de la Generalitat de Catalunya; Diputació de Girona.
Collaborations : L'animal a l'esquena – Centre de Creació de Celrà ; Théâtre de la Ville – Paris / La Villette.
Production : Gemma Massó / Communication and distribution : Rita Peré / International relationships : Anso Raybaut.
ABOUT PERFORMANCE:
After over a decade exploring the music of Johann Sebastian Bach, Mal Pelo presents Inventions, the third piece in their tetralogy inspired by his music. Inventions is the fruition of the work created and matured in the previous pieces (Bach, On Goldberg Variations/Variations), in which we analysed, listened and visualised more deeply the structures, harmonies, voices and development of the music of J.S. Bach. This study, over many years, has inspired questions, curiosity and many hours of research into the dialogue between dance and baroque counterpoint music.
Inventions is a piece of work on the search for spirituality and the mundane, on unanswered questions, the temporal paradox of humanity faced with the deep time of history.
A journey in sound and images in which the spectator feels the strength of the group in the space, the presence of the individual, and where the mingling of different disciplines conjures a plural body, open to being inhabited and influenced.
PRESS:
A passionate, sinuous and wild journey towards an unknown land, an inhospitable landscape in which to find peace, a place that is always hard to seek out in the interior of human beings. The black and white video images of harsh, uninhabited landscapes that surround the group, underline the inner solitude of each of them. Though they move together in a herd, the spectator can see the individualism corroding them."
El País. Carmen del Val. 9/5/21
"Elegance, truth, beauty, austerity, choreographic and intellectual fertility and sophistication, as well as a certain earthiness of taste, are qualities woven harmoniously together in the hypnotic dance of Mal Pelo, a contemporary dance group led by Pep Ramis and María Muñoz that has become one of the most prestigious in the recent dance history of our country, with a strong international career. After their latest premiere, Highlands, the descriptions of these qualities become superlatives."
El País. Carmen del Val. 9/5/21
In January 1989, María Muñoz and Pep Ramis formed the dance group Mal Pelo. From the start, the group based its work on a constant search for languages. From this mingling of languages came performance projects rooted in a deep, clean and simple crossover of disciplines. During the early years the group alternated touring (Europe, USA, Middle East, Canada and Latin America) with periods of creation in various countries. These wanderings encouraged an exchange of ideas, techniques and working methods with other artists that would strengthen the group's creative research.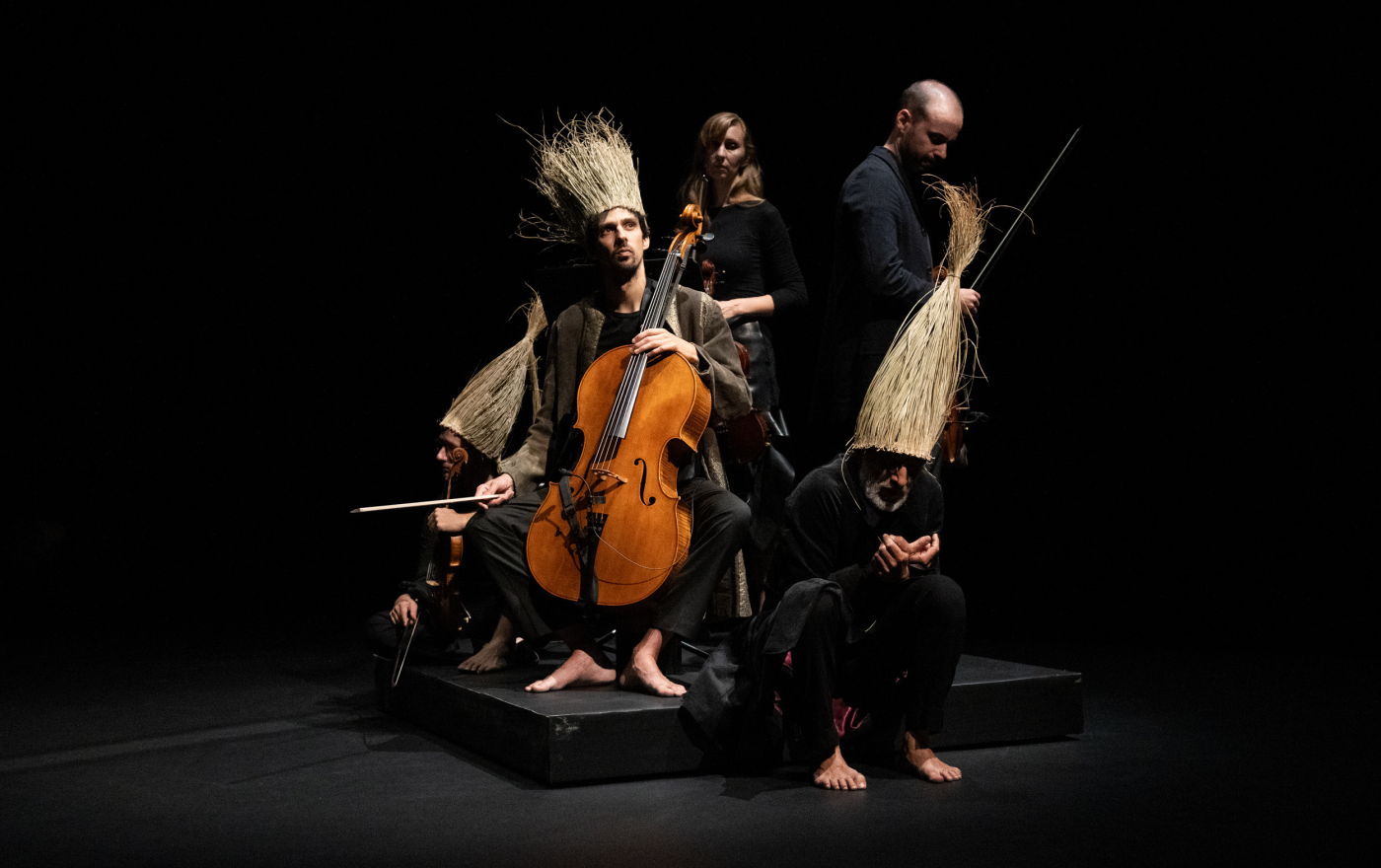 Gallery