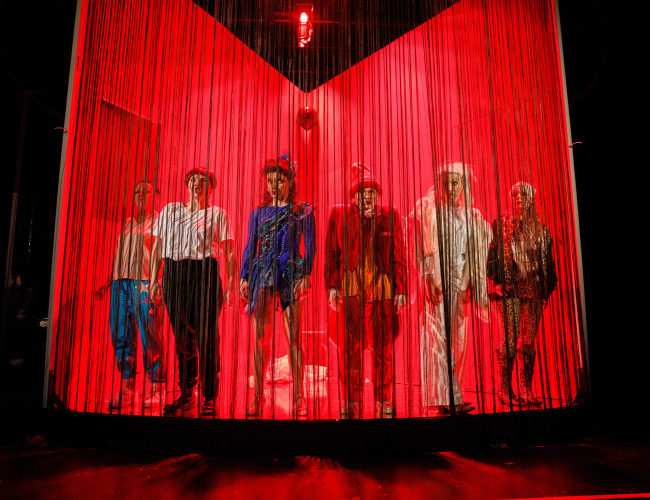 WHY THE CHILD COOKS IN THE POLENTA
Director:

Nino Haratischwili

Theatre:

Royal District Theatre / Hessisches Landestheater Marburg (HLTM), Georgia – Germany

Hosting Theatre:

Royal District Theatre

Date:

13 October - 20:00 hr,

14 October - 20:00 hr,

15 October - 20:00 hr,

16 October - 20:00 hr,

17 October - 20:00 hr,
Aglaja Veteranyi in an adaption by Nino Haratischwili
Novel Adaption
Directed by Nino Haratischwili
Composer Nestan Bagration-Davitashvili
Choreographer Wara Cajías Ponce
Music Adapted by Nestan Bagration-Davitashvili
Photographer Jan Bosch
DURATIONCE: 120 minutes, without intermission
ABOUT PERFOTMANCE:
Aglaja Veteranyi has written a novel about a child's perspective of an artist family who walks a tightrope every day with merciless hope for the future. In the world where bodies count, illusion is inscribed and hope is great. A perpetual stranger and being on the move, which characterizes the young woman. The longing for home in the rearview mirror, fresh vegetables on the plate in front of you, finally. But the rope of dreams into the future flickers. And the circus wagon is still in the middle of nowhere and the first words of the new language have already been learned, still it is a poetic mirror of a tough reality of not belonging and being used.
PRESS:
Original "Mitreißend sind die Marburger Ensemble-Frauen […]; grandios ist das Zusammenspiel mit den Kolleginnen und Partnerinnen aus Tiflis. [...] Ein Glanzlicht der zu Ende gehenden Saison." (Michael Laages, nachtkritik.de, 21.04.2023) "Beeindruckend wie sie mit den sechs Figuren in sechs für sie gestalteten Räumen [...] mit überbordendem Ideenfuror […] auf einer Drehbühne inszeniert und mit welch großem Einfühlungsvermögen sowie gleichzeitig kluger Distanz die unterschiedlichen Perspektiven Veteranyis herausgearbeitet sind." (Jens Fischer, Die deutsche Bühne, 22.04.2023) "'Warum das Kind in der Polenta kocht' ist ein harter Roman und hart auch auf der Bühne. Unendlich zart aber dargeboten. […] Es ist verspielt, ohne albern zu sein, wie außergewöhnlich." (Judith von Sternburg, Frankfurter Rundschau, 24.04.2023) Translation "The Marburg ensemble women are stirring [...]; the ensemble acting with their colleagues and partners from Tbilisi is magnificent. [...] A highlight of the season that is coming to an end." (Michael Laages, nachtkritik.de, 21.04.2023) "Impressive how she stages the six characters in six rooms designed for them [...] with exuberant inventiveness [...] on a revolving stage and with what great empathy as well as at the same time clever distance the different perspectives of Veteranyi are worked out." (Jens Fischer, Die deutsche Bühne, 22.04.2023) "'Why the child cooks in the polenta' is a tough novel and tough on stage too. Infinitely tender, however, when performed. [...] It is playful without being silly, how extraordinary." (Judith von Sternburg, Frankfurter Rundschau, 24.04.2023)
Logos sponsors and partners:
Royal District Theatre
Auswärtige Amt
Civil Society Cooperation
Fulda Schlosstheater
Royal District Theatre - please add, thank you
HLTM is supported by the state of Hesse and the city of Marburg and is one of the six publicly subsidized theaters in Hesse. With 75 employees, including an ensemble of 18 actors and their own trades, the HLTM has three permanent venues and has the task of bringing theater to the area. Since the artistic direction of the first two women at the HLTM, Eva Lange and Carola Unser Leichtweiß, the HLTM gained a nationwide level of awareness.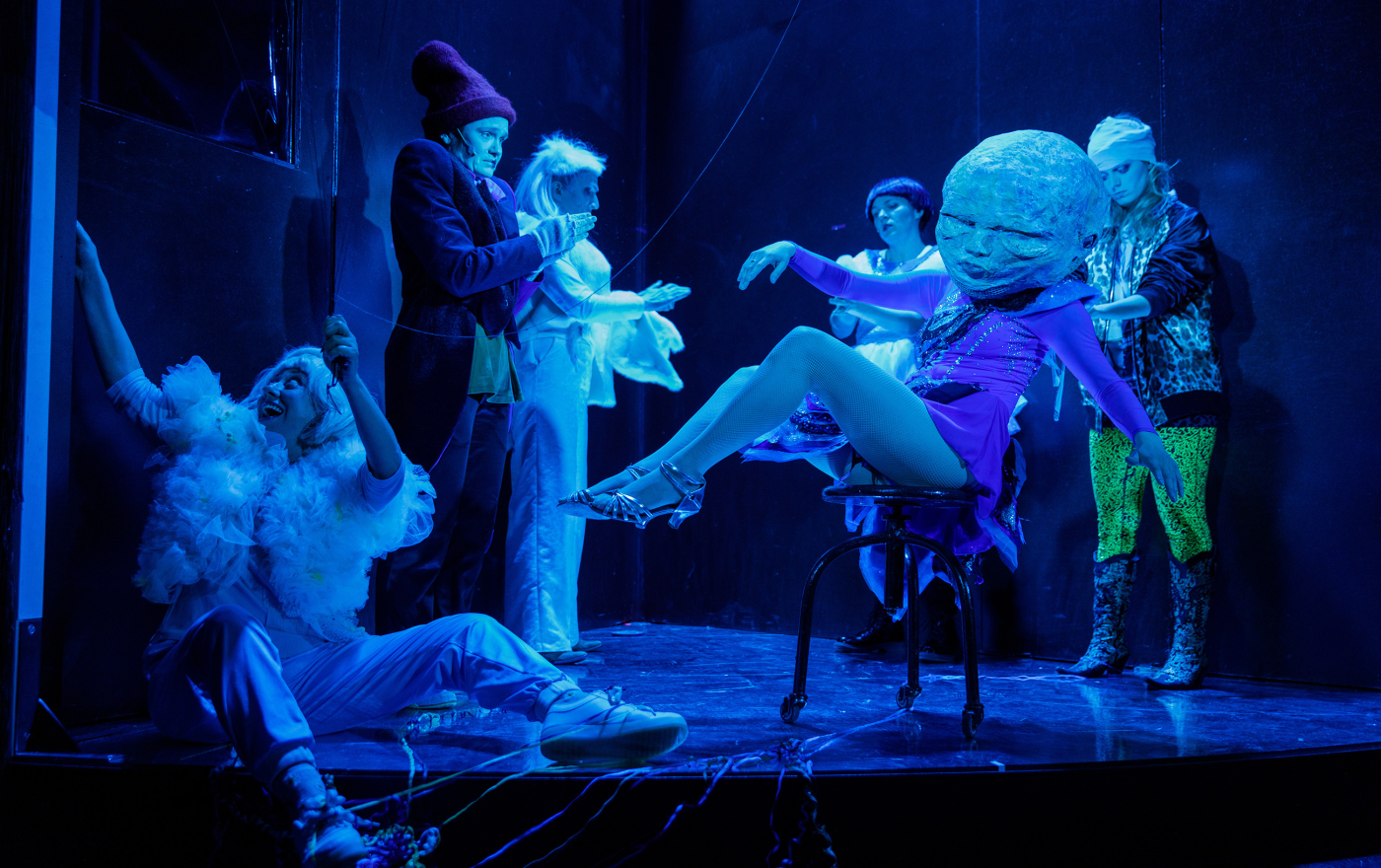 Gallery