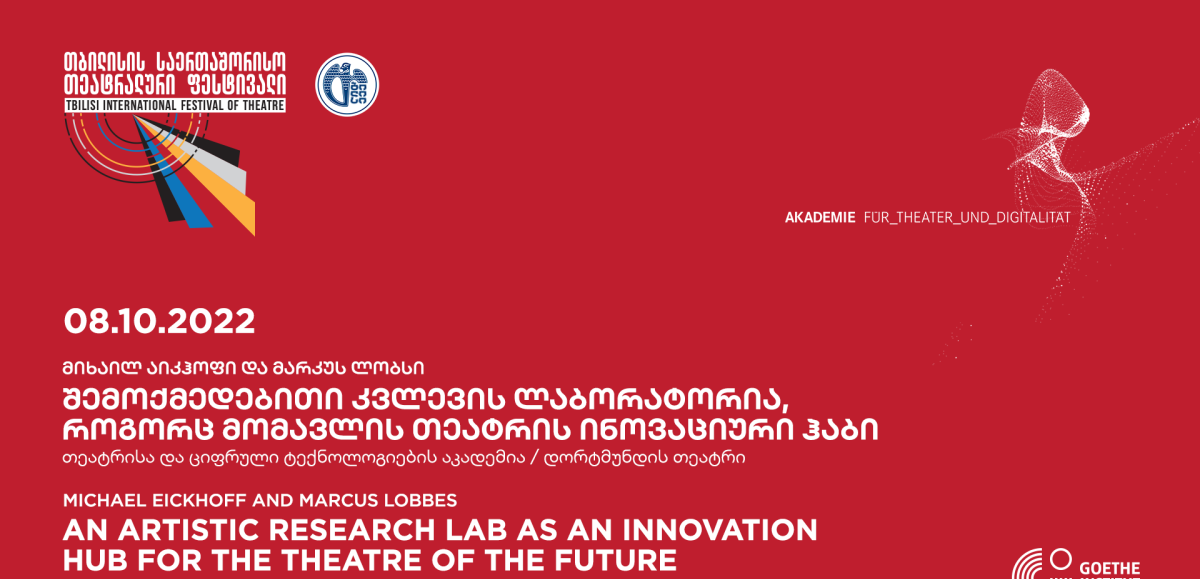 An artistic research lab as an innovation hub for the theatre of the future
Academy for Theatre and Digitality. Theatre Dortmund
International Networking and Dramaturge
Michael Eickhoff
Michael Eickhoff has worked as a dramaturge and producer at various theatres for 20 years. He is interested in international exchange, the networking of the most diverse social actors between different academic disciplines, various genres of the performing arts and the business world. For 10 years, he was most recently head dramaturg at Schauspiel Dortmund and has co-curated the founding of the Academy for Theatre and Digitality since 2018.
Marcus Lobbes is the director of the Academy for Theater and Digitality, the sixth division at Theater Dortmund; he has also worked since 1995 as a director, stage and costume designer, and author in opera and drama, including a focus on premieres and first performances, at many well-known theaters and opera houses in German-speaking countries. Since 2014, he has been regularly invited as a guest lecturer at various renowned colleges and universities in Germany, Austria and Switzerland.
As director of the Dortmund Academy, he is in demand locally, nationally and internationally in lecture and discourse formats; an important concern for him is the development and encouragement of a wide variety of networks for the performing arts, as well as the communication of artistic research in correspondence with the latest technologies to theater and educational institutions, politics and the public.
About company:
The Academy for Theatre and Digitality is a globally unique model project for digital innovation, artistic research and technology-oriented training and further education for all genres of the performing arts. The focus of the Academys work is to explore how digital tools could be implemented on, in front of and behind the stage. Under the direction of Marcus Lobbes, the Academy as the sixth department of Theater Dortmund (Germany) is working on artistic-technical research, prototypical development, application-related testing, practical advice, cultural-political discourse formation and networking on a regional, national, and international level between actors from culture, science, and business.
About workshop:
Michael Eickhoff presents the history of the Academy for Theatre and Digitality, outlines its areas of work and how the Academy's they have changed as a result of the pandemic: Artistic-technical research by international scholarship holders, further training of staff, university education, and (international) colaboration.
What challenges does the theatre face as an artistic institution when it wants to approach the topic of digitality in theory, discourse and, above all, artistic practice?
www.theater.digital/en/