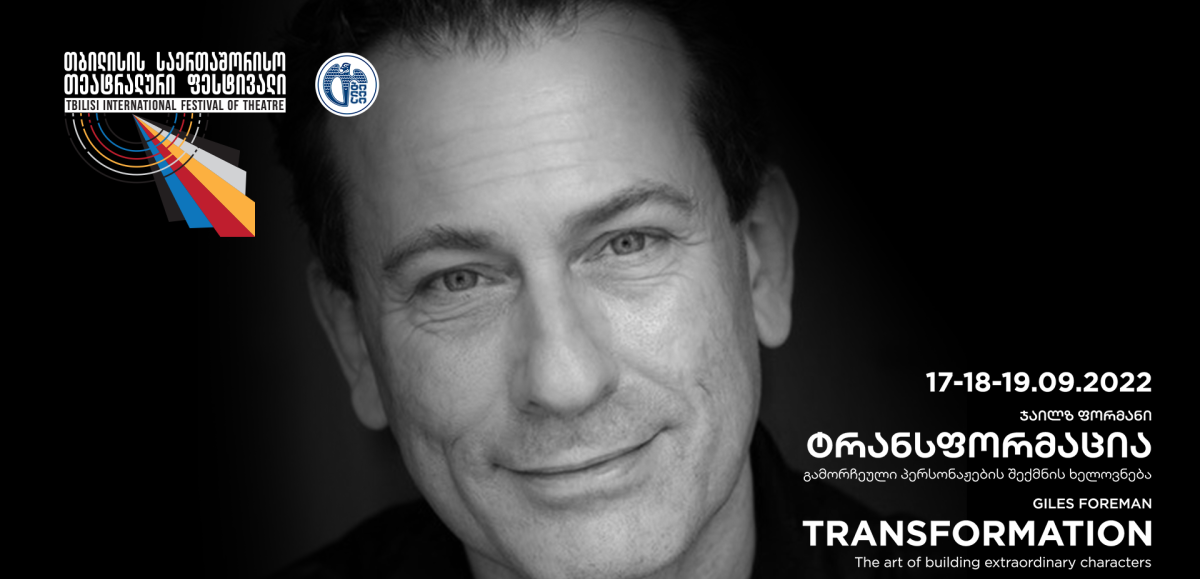 The art of building extraordinary characters.
Giles Foreman
Giles Foreman is a renowned international acting coach and has worked on many award winning films and TV shows. Giles Foreman trained as an actor himself at the Drama Centre, London under Christopher Fettes, Yat Malmgren and Reuven Adiv. An academy that produced a host of Internationally celebrated actors including - Anthony Hopkins, Sean Connery, Pierce Brosnan, Michael Fassbender, Geraldine James, Tom Hardy and many others.
Giles himself studied alongside Helen McCrory, Tara Fitzgerald, Anastasia Hille among others. As a member of the teaching staff at Drama Centre he taught during a period that produced many renowned actors, notable, Michael Fassbender, Tom Hardy. He has coached and or directed huge numbers of actors over the years for cinema, TV shows and theatre.
About workshop:
What do Anthony Hopkins, Pierce Brosnan, Colin Firth, Lambert Wilson, Helen McRory, Sean Harris, Paul Bettany, Santiago Cabrera, Tom Hardy, Michael Fassbender and Gwendoline Christie have in common?
The Character Analysis or Movement Psychology Work of
YAT MALMGREN
Giles Foreman is delighted to be bringing the extraordinary Character Analysis or Movement Psychology work of Yat Malmgren and Rudolph Laban to Tbilisi.
The work of Yat Malmgren leads to a profound ability for the actor to transform both on an inner and outer level and is an invaluable tool for the actor who believes in character and wishes to be accurate and specific in their work. It is a profound study of human expression developed initially by Rudolph Laban over 50 years and completed by Yat Malmgren. It is the only extensive typology of human expression that we know of and comes complete with an extraordinary set of exercises to aid in those transformations. This works brings Stanislavski together with Laban and his amazing discovery of the fundamental rhythms that produce character. Laban believed you can tell who someone is and what they want, by the way they walk into a room!! It will change the way you view character and the world.
"A revolutionary but entirely practicable approach
"A revolutionary but entirely practicable approach
to our material. I still cannot do my job without it!"
Colin Firth: Talks about the process
Duration:
September 17, 14:00 - 19:00, with a break
September 18, 11:00 - 17:00, with a break
September 19, 11:00 - 17:00, with a break
www.gilesforeman.com
www.facebook.com/gilesforeman.centre
Registration:
- Bio in brief and 3 images, 300 words
- Deadline September 9, 18:00
- Available spots for 15 persons
- Eligible applicants: professional actors (35 y and under)
- Please send information to following mail tia@tbilisiinternational.com
VENUE: Marjanishvili State Drama Theatre; Small Stage